Virtual X:
The essentials of leading and succeeding digitally.


Building Virtual Teams
Select, evaluate and lead virtual teams right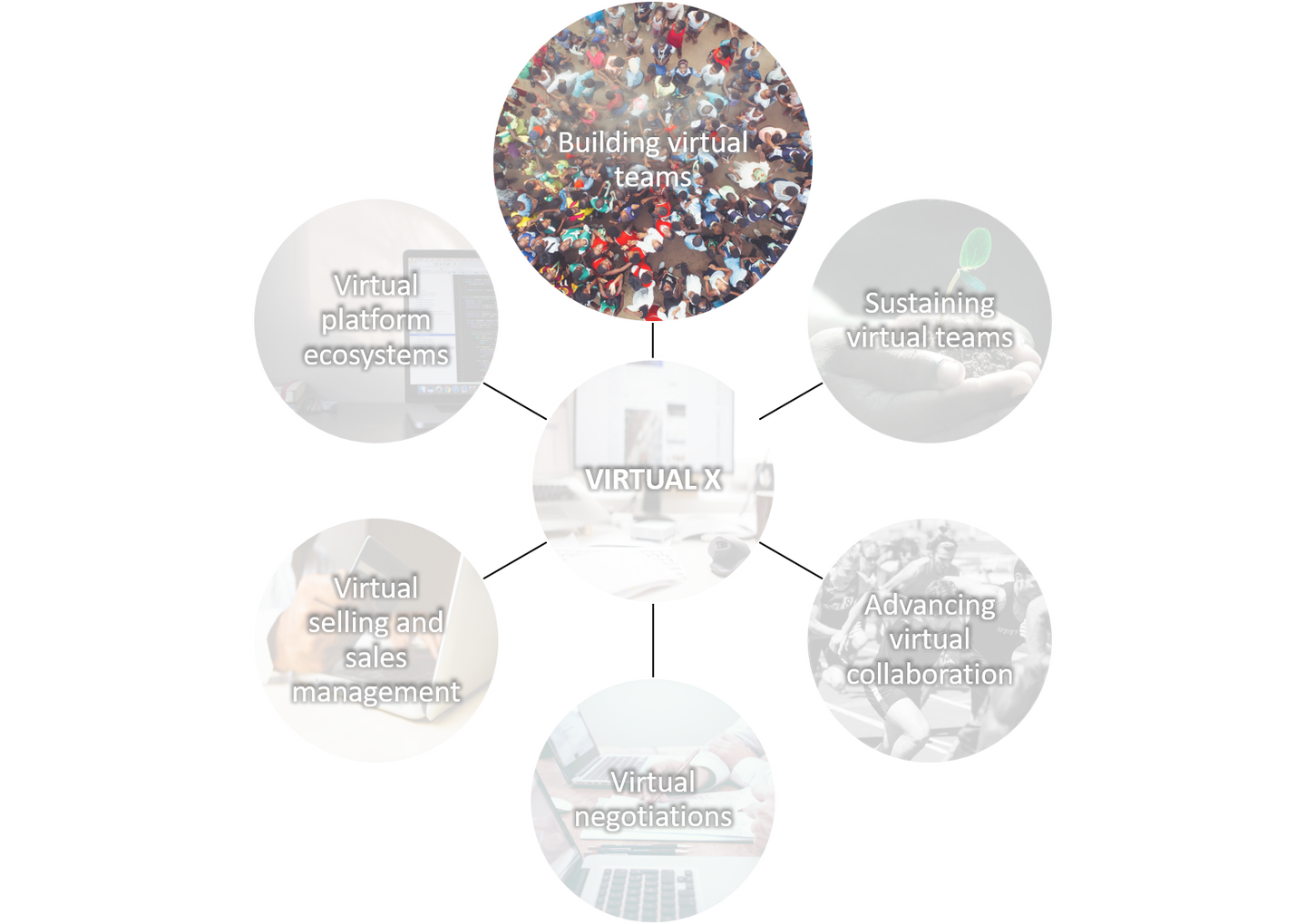 "Composing virtual teams is difficult – learn how to select the right people and get them up to speed."
Building Virtual Teams:
to be announced soon
When: tba
Where: Virtual X Suite - online
Prof. Dr. Isabell M. Welpe
Technical University of Munich
School of Management
Strategy and Organization
Dr. Brigitte Winkler
Consultant and Coach
Specializing in Management Diagnostics
Composition of Virtual Teams

Understand complementary, similar and diverse team building

Learn about the right circumstances, values and principles for virtual team collaboration and discuss practice transfer
Managing internal dynamics of virtual teams
Get to know how to ensure team identity, emotion and development as well as build team mind

Learn from cases how compensation, conflict and decision-making in virtual teams can be managed
Managing external dynamics of virtual teams
Understand inter-team relations
Discover teamwork via information technology

Discuss virtual leadership on the basis of practice transfer
Building Virtual Teams: to be announced soon
This program will present the core aspects and central decisions in virtual team building.

State of the art knowledge on international research is combined with international practices, anecdotes and examples on building and managing virtual teams.

Learn practical tools to apply them in virtual team building and practical exercises.
Top-notch instructors from the Digital Academy@MBS will share their leading-edge knowledge and experiences with you!
As the world continues to change in an unprecedented manner, the traditional ways of doing business must advance. That's why we decided to open virtual spaces and why we create exclusive content for you.

Experience a unique, discrete and enjoyable online learning space created and guided by our renowned thought leaders who will share their ground-breaking experiences and knowledge. Learn with and from peers. Engage in discussions that will empower you to exploit opportunities as well as to tackle the new challenges arising from the NEXT NORMAL.
Building Virtual Teams: to be announced soon