Make your company a Customer Experience Champion
DISCLAIMER: THE TRAINING TAKES PLACE IN GERMAN
BECOME A DIGITAL EXPERIENCE CUSTOMER EXPERIENCE MANAGER
Digital customer experience managers are able to handle the big challenges in marketing and convert them into competitive advantages and revenue increases
DIGITAL CUSTOMER EXPERIENCE IS A GAME CHANGER
It increases the probability of a repeat purchase by up to 80%
Excellent customer experiences increase CLV by up to 160%
84% of consumers think the experience is just as important as the product or service itself
Digital customer experience increases brand awareness by up to 60%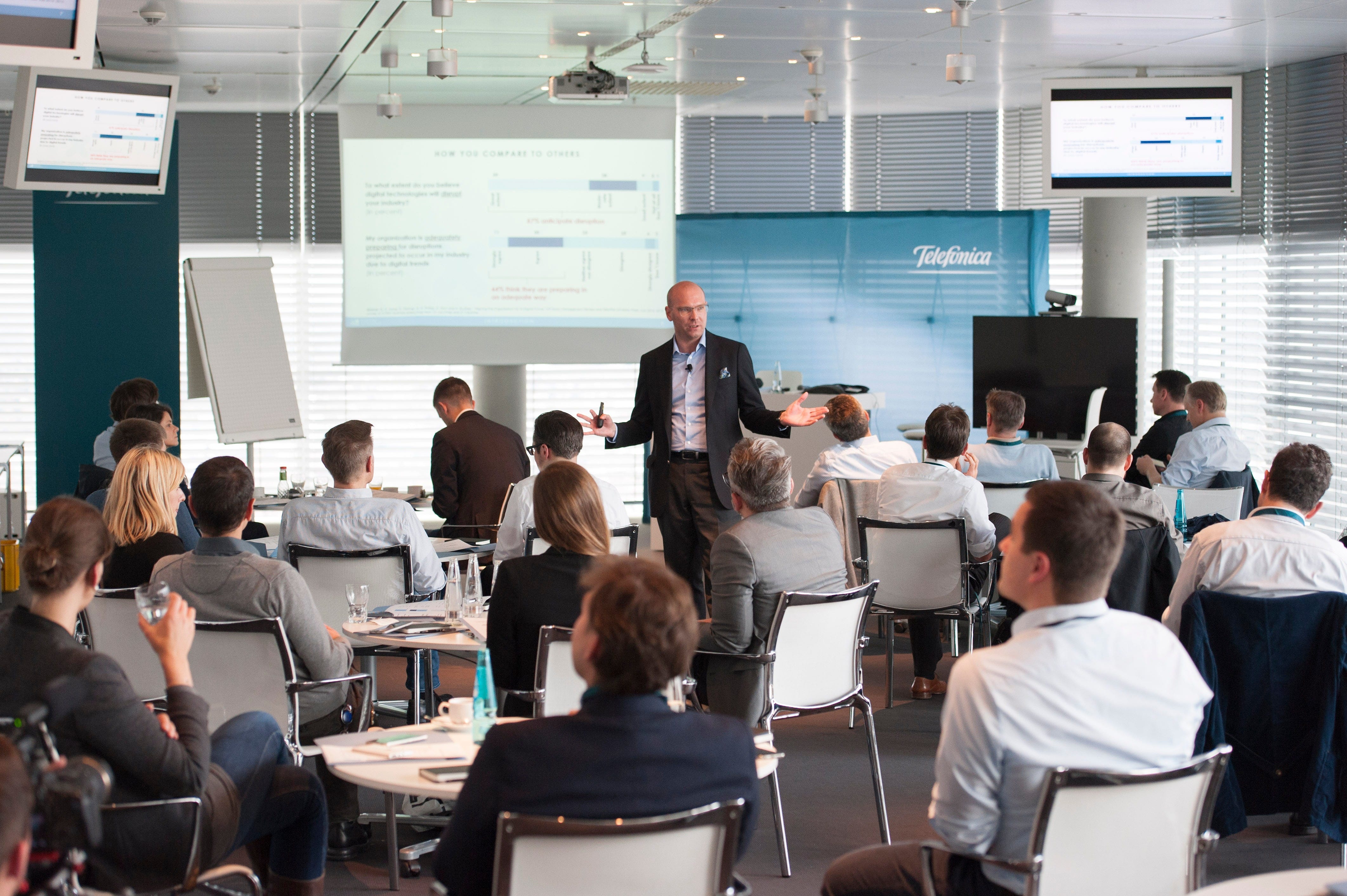 JOIN OUR INTERACTIVE TRAINING
Raise your know-how and skills to the next level - in seven hands-on modules which focus on the design and management of digital customer experience.

Learn more about the training below

DISCLAIMER: THE TRAINING TAKES PLACE IN GERMAN
Learn how digital customer experiences can benefit you and your business
Benefit from the exchange of experiences with participants from other industries and companies
Learn from customer experience pioneers from industry and academia who share best practices from projects in their own careers
Elevate your skills by working on a final project together with other participants and with the help of experienced coaches
Get certified by the Digital Academy of Mannheim Business School
WHO SHOULD ATTEND?
This certificate program is designed for corporate marketing managers, product managers, brand managers, online marketers, and existing customer experience managers who want to expand their knowledge and skills.
ON COMPLETION OF THIS COURSE, YOU ARE ABLE TO...
...activate untapped market potential and differentiate yourself noticeably from your competition
...develop compelling touchpoints for customers along the entire customer journey
...measure and manage digital customer experience with state-of-the-art methods and tools
...continuously improve your customer experiences through data-driven identification of optimization potentials
...successfully establish a digital customer experience mindset in your corporate culture
ALREADY CONVINCED?
Join our program now and become the customer experience manager your company needs or learn more below about our speakers and the seven interactive modules

DISCLAIMER: THE TRAINING TAKES PLACE IN GERMAN
LEARN FROM HIGH-CALIBER SPEAKERS
Torsten Dirks
CEO Deutsche Glasfaser
Prof. Dr. Martin Mocker
ESB Business School & MIT Sloan
Jürgen Rösger
Managing Director Interactive Marketing Group
Prof. Dr. Florian Stahl
University of Mannheim
Gudrun Scharler
Global Director Customer Experience, Canyon Bicycles
Michael Falkensteiner
Director Brand and Marketing Communications Telefónica Deutschland
Dr. Oliver Schmitt
Senior Vice President Loyalty & Ancillary Services Lufthansa Group
Jörg Grünwald
ex Vice President NIVEA Global Brand Management and Marketing Germany Beiersdorf
ABOUT THE CURRICULUM
The program consists of seven interactive modules that offer an optimal mix of practical content and direct application. Modules 1 and 7 take place in Mannheim in a face-to-face setting, while modules 2-6 are virtual. Each module integrates guest speakers from the industry who share valuable experience in the actual implementation of digital customer experience.

At the end of each module, participants will take a short test on the content of the respective module. To further internalize the content and methods, participants will work on a group project in parallel to the modules, the results of which will be presented to an expert jury in Module 7.
The Power of Digital Customer Experience
20.04., 14:00-18:00 CEST, Mannheim


Definition of Digital Customer Experience
Where does Customer Experience come from and how has it evolved?
What drives the need for customer experience among consumers?
Economic opportunities through excellent customer experiences
Challenges for companies in the implementation of excellent customer experiences
Consumer behavior in the digital customer journey
27.04., 08:00-11:00 CEST, virtual


Basics of cognitive decision making
Perception of Experience
How do consumers search for products and solutions today?
The mid-funnel as a new epicenter for consumer decisions
The new Google model of the customer journey
Successfully scaling digital customer experience
04.05., 08:00-11:00 CEST, virtual


Organizational requirements for an excellent customer experience
IT backbone required for digital customer experiences
Experience pilots as first step towards excellent experiences
Customer Journey Mapping
11.05., 08:00-11:00 CEST, virtual


Highlights and pain points at different touchpoints of the customer journey
Customer Journey Mapping
Measure and manage digital customer experience
25.05., 08:00-11:00 CEST, virtual


KPIs for measuring digital customer experiences
End-to-end analytics
Customer Experience Enablement Framework
Relevance meets context
01.06., 08:00-11:00 CEST, virtual


Data-based understanding of user needs
Identification of relevant topics
Technical capabilities, requirements and best practices for different touchpoints of the customer journey
Customer experience as part of the corporate culture
15.06., 13:00-17:00 CEST, Mannheim


Service mentality as a basic principle
Excellent customer experiences as part of the corporate culture
Culture change in companies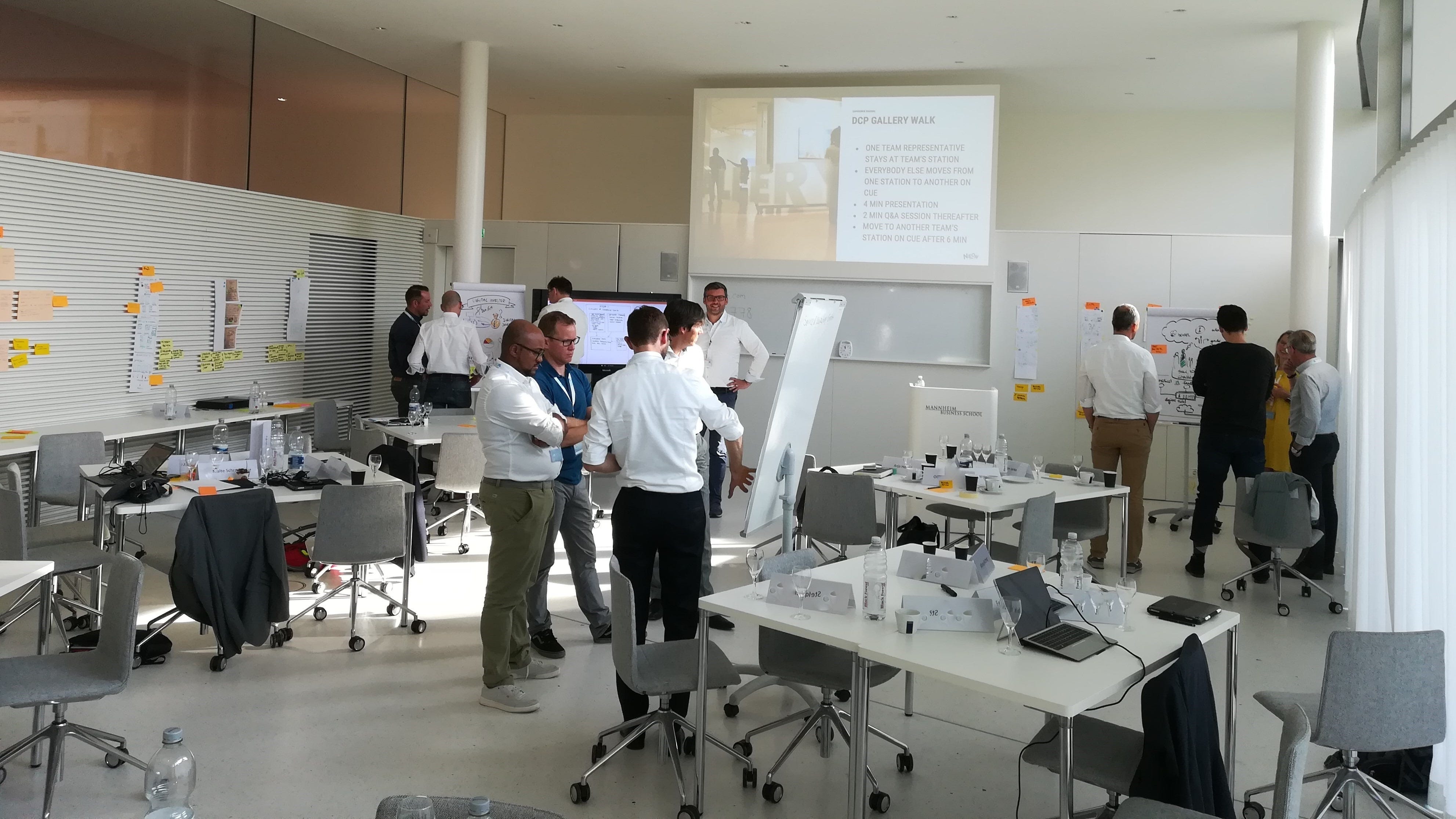 JOIN NOW!
Become a digital customer experience manager and make your company a customer experience Champion

DISCLAIMER: THE TRAINING TAKES PLACE IN GERMAN